What is one word you would use to describe a great leader?
We had all our participants answer the question above. See below for their answers.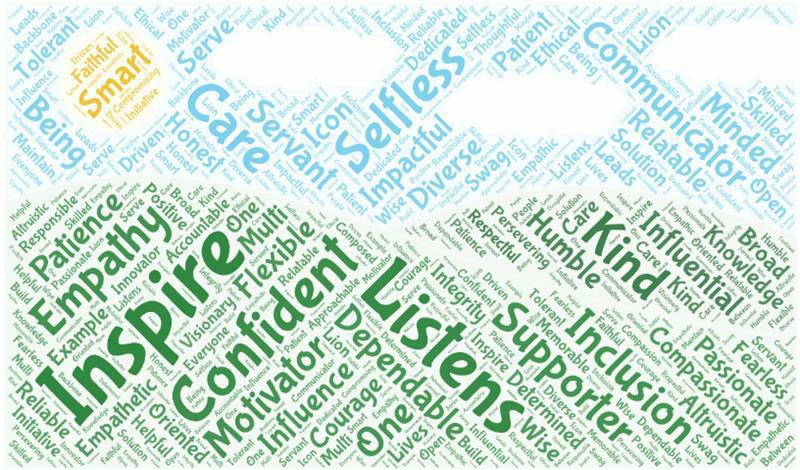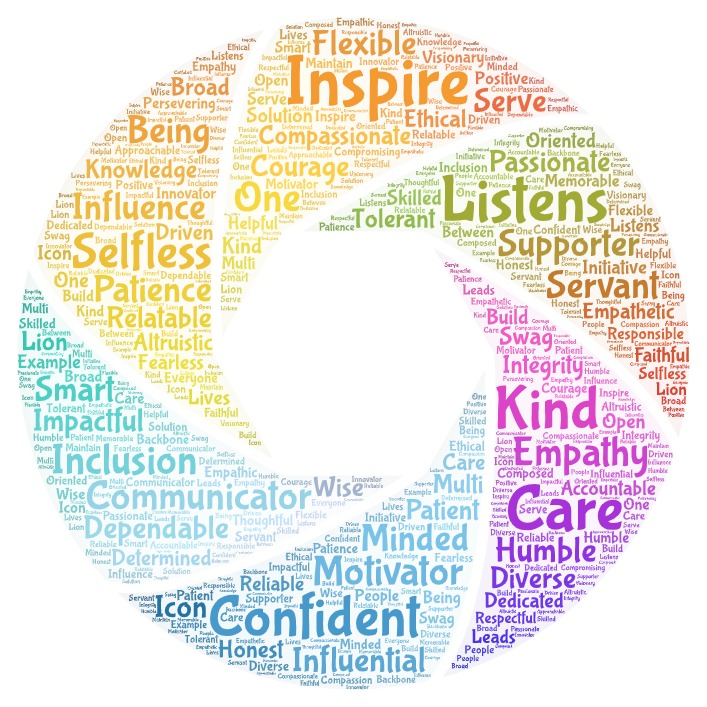 Motivator, motivational, confidence, smart, responsible, empathy, integrity, determined, fearless, knowledgeable, inclusive, confidence, communicator, listener, dedicated, broad-minded, dependable, impactful, multi-skilled, inspirational, communication, confident, solution-oriented, communication, patience, being able to build positive relations between people and being able to maintain them and influence their lives., flexible, approachable, impactful, accountable, memorable, humble, confidence, selfless, kind, influential, reliable, selfless, driven, confidence, kind, wise, helpful, respectful, example, compassionate, caring, trust, empathic, confident, thoughtful, passionate, visionary, altruistic, inspiring, care, influence, faithful, one, dependable, leads, dependable, empathy, inspiring, supporter, listener, patience, compassionate, compassionate, empathetic, empathy, composed, passionate, listens, patient, flexible, confident, influential, lion, knowledge, inclusive, listens, listener, motivator, serve, inspirational, innovator, listener, compassion, ethical, caring, backbone, courageous, relatable, swag, courage, inspire, servant, humble, influential, confident, tolerant, inclusion, inspiring, empathy, icon, honest, supportively, listener, confident, diverse, servant, selfless, inspiring, supportive, initiative, compromising, communicative, and communicative.