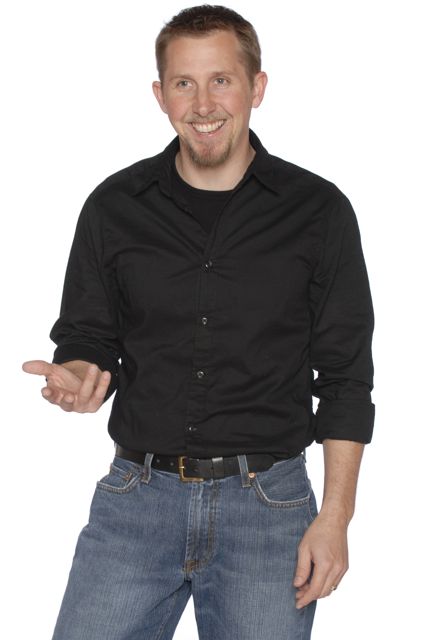 Break on Through
2022 Keynote Presentation by Troy Stende
The only thing that can truly get in your way and stop you from having tremendous success in your life is you. In this high-energy session, we'll take a look at self-imposed barriers that keep you from achieving what you want. Then you'll accomplish something you probably never thought you could to figuratively and literally break through your barriers. To be a good leader and team member you have to know who you are. This includes knowing your strengths and weaknesses. You'll take an honest look at what you do that's not serving you in a supportive environment. Past participants have gone on to accomplish life-long dreams, end procrastination, quit addictions, lose weight, increase confidence and create more meaningful relationships. Break on through to the other side of your self-imposed limitations! 
Learning Outcomes:
Participants will gain self-awareness of barriers they put into their own lives.
Participants will be motivated to take positive action to overcome their barriers.
Participants will gain confidence in their ability to accomplish goals.
Participants will experience and give support to others.
Participants will create trust amongst each other. 
Meet Troy
Troy Stende helps Colleges and Universities develop their student leaders and increase their retention rates. Since 1998 he has delivered thousands of life-changing programs to tens of thousands of people. Troy has presented in 47 states including Alaska and Hawaii, and also engaged audiences across the world from Singapore and Hong Kong to Canada and the Bahamas. 
A three-time recipient of the prestigious "Best Campus Speaker" award from APCA (Association for the Promotion of Campus Activities), Troy has maintained a 78% repeat and referral business- once they see him present, they bring him back- year after year. 
Troy is the co-author of: "College Success Secrets: what they don't teach you in the classroom". He is also a contributing author to numerous success and leadership books written for college students. While earning his two collegiate degrees he was, among other things, a Kappa Sigma Fraternity member and a NCAA Division 1 gymnast. Troy has appeared on National Public Radio, and was featured in USA Today for living his dream job. 
His passion and enthusiasm for life are contagious and unstoppable.  People love him because he's energetic -- positive -- and 100% genuine. With heartfelt compassion, Troy empowers everyone to discover their full potential and turn that potential into reality.